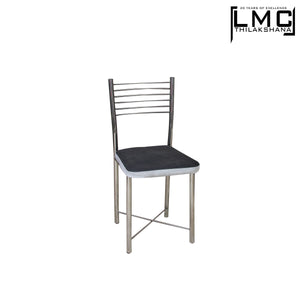 Brand: LMC

Item No: CH02SS

Dimensions(Height): 3.5 Feet(With backrest)
Sitting Height: 2 Feet

Specifications: Leather covered cushion top with white stripe around.
                        Fully stainless steel frame.

Warranty: Life-time guarantee for the stainless steel parts.
Feel free to contact our hotline for custom sizes, options & designs.
ඔබගේ ව්‍යාපාර අවශ්‍යතාවයට අනුව විවිධ අයුරින්  නිපදවා ගැනීම සඳහා අපට කථා කරන්න.
Hotline : 075-205 9050